Shopping Cart
Your Cart is Empty
Thank you for your business!
You should be receiving an order confirmation from Paypal shortly.
Exit Shopping Cart
$135 from San Francisco to London, UK
It really is possible to fly around the world for cheap these days. By following our tips you can save up to $1,000 per flight. I just flew Las Vegas to London for $400 round trip - really! And... April 2019 booked SFO to London, UK for $135 one way for a flight in May! Click below to go to our cheap worldwide flights section.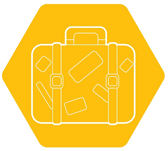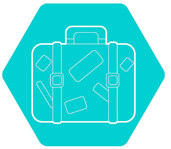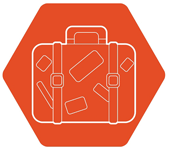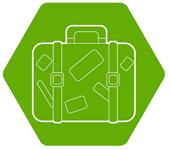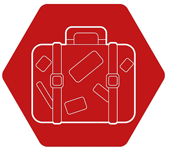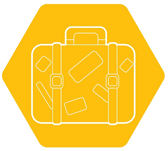 Sign up to our FREE Travel Newsletter
Become a Member!
Get our Newsletter, digital magazine, blog, plus EXCLUSIVE offers. Be the first to know and save $$$ on travel.
Just $3 Per Month
Fly across the USA for under $99, many flights under $50, and fly anywhere in Europe and beyond for under $50. We flew recently from London to Morocco for $50, and London to Malta for $35. Click below for Cheap Flights in the USA, UK and Europe.
Cruise for less! There are real deals in the Caribbean, Mexico, Europe and beyond. Genuine bargains starting at $229. I just booked 15 days Transatlantic for $350 per person. Click below for Cheap Cruises.
Doesn't it cost $200 to stay in a hotel in London? No, it really can cost $60 for a nice family room, or what about $230 to stay almost anywhere in the World for a week? These are real deals. Click below to see Cheap, but nice accommodations.
Do trips and excursions seem a bit expensive? They are! But we know how to save big on tickets, tours, and activities all over the world. Click here to find Cheap Activity Tickets.
Comments or Questions?
Send us an email below
Fly USA to Europe for $400 round trip - 15 Day Transatlantic Cruise for $350 per person - Fly London to Morocco for $50, Stay in a London Hotel for $60 per night! - Rent a House in Malta for just $230 per week - 7 Day Mediterranean Cruise for $250. Real Travel. Real Cheap.
The Meade Family in Europe - Travelling for Cheap!
For the past 5 summers our family has taken a 3 month vacation. It's not that we have lots of money - we really don't. But we have researched heavily, experimented, and been willing to be flexible enough so that our travels have ended up costing us less than staying at home! We have found the cheapest ways to have the maximum amount of fun possible, without having to sleep rough, or stay in hostels.
FLY ALMOST ANYWHERE FOR $50
Our experience has shown us that it is possible to travel to amazing places for cheap. In the past 5 years we have been to England, Morocco, Malta, Portugal, France, Spain, Italy, Wales, Hawaii, Mexico, Croatia, Andorra, Russia, Estonia, Finland, Denmark and Sweden, and this summer we are going to Panama, Columbia, Aruba, St Maartin, Madeira, and back to Portugal. Most of our flights cost under $50. And most of our accommodations costs less than $50 per night to stay in nice, clean and comfortable rooms.
We have created this website to enable families to travel for less than they ever thought possible. All the prices we quote are from genuine trips we have taken. And, we don't recommend any company that we haven't had a personal and positive experience with. All the vendors and companies have been tested and meet with our family's high expectations.
CLICK ON THE ICONS TO THE LEFT FOR MORE INFORMATION - AND TO GET DETAILS OF HOW TO GET REAL DISCOUNTS AND GENUINE CHEAP DEALS. REAL PEOPLE. REAL TRAVEL. REAL CHEAP.
BIG DISCOUNTS IN THE UK AND EUROPE WITH OUR ADVERTISERS!

/